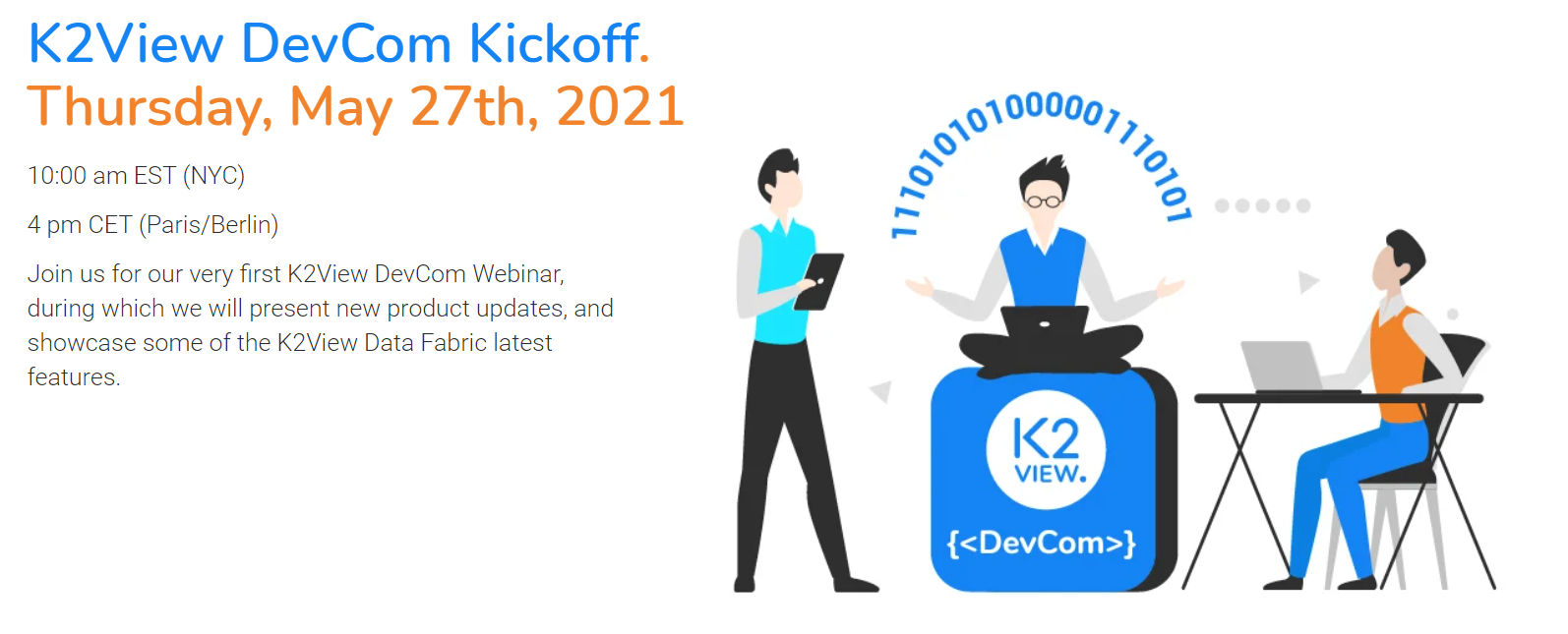 Webinar Recording
Webinar Speakers

Webinar Agenda
DevCom Kick-off (5 mins)
The new Data Community dedicated to address your development needs.
Product keynotes (20 mins)
2021 Product Highlights & Roadmap.
New K2View Support website.
Click here to download the Product Status presentation.
Enrich your customer data by connecting to 3rd party services (15 mins)
Create data orchestration flows and delivery services.
Enrich data with simple API queries to OAuth 2.0 enabled social network services (e.g. Twitter).
In the spotlight (15 mins)
Design, create and edit your own data orchestration ("Broadway") operators.
Click to download the Actor Edit presentation.
Click to download the custom Actor and the sample flow which uses this Actor.